Period: 17–19 March, 2023
ROMEXPO Exhibition Complex
65-67 Mărăști Bld, Bucharest, Romania
B1 PAVILION (interior)
Negustorilor Alley(exterior)
Visiting hours:
Friday – Sunday: 10.00 am – 06.00 pm
Total Exhibition Surface: > 12,000 sqm
===========================================
We are at your disposal (monday – friday, 10:00-17:00) for any request, exhibition inquires or bookings at the following contact details:
Bogdan Hodișan (Fishing): +40743 507 997 
Anca Matiesc (Hunting, Food, Outdoor): +40745 204 444 
Dana Boboc (English): +40741 185 690 
Email: expo@fishingandhuntingtv.com 
29 Ernest Broșteanu Str , District 1 | Bucharest, RO-010527 
15 Călărașilor Str | Oradea, RO-410195 e-mail: expo@fishingandhuntingtv.com
Marketing/Media:
0040-741-185 690
e-mail: marketing@fishingandhuntingtv.com
===========================================
REGISTRATION FORM (EN)
===========================================
The biggest exhibition of fishing, hunting, boats and outdoor ever organized in Romania, at its sixth edition, in exceptional safety conditions.
The reunion of the most important manufacturers and distributors of specific equipment for fishing, hunting, boats, sporting goods and outdoor.
Fishing workshops with famous fishermen, canine presentations and falconry demonstrations everyday between exhibiting hours, on the central stage of the pavilion.
Technical pool specially designed for spinning tests.
NEW! Swimming pool for fishing bait boats.
The Fishing & Hunting Channel Awards Gala
Raffle with exceptional prizes
Fishing & Hunting Expo wants to maintain its position as the largest profile event from Romania, the place where the absolute novelties in terms of fishing tackle are launched and tested, but also the space where all the trends of the following year can start.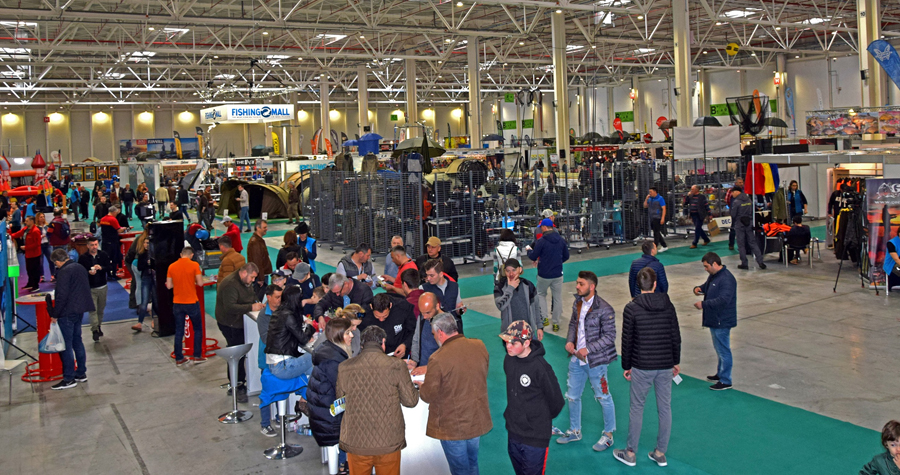 For the fishermen and not only for them, we have
Fishing tackle, accessories and clothing
Boats and engines, kayaks and other types of boats
Fishermen's associations and sport fishing clubs
Fishing guides
Ponds, lakes or other recreational fishing destinations
Pensions and tourist mansions
Come and taste the multitude of food products made from fish by our partners!
Fishing & Hunting Expo – an exhibition in the true sense, with a generous area dedicated to hunting, with international participation at the highest level and with the patronage of authorized institutions.
For the hunters and for the nature lovers we propose
Hunting products and accessories (weapons, ammunition, clothing etc.)
Hunters' associations and hunting guides
Taxidermy workshops, exhibition of hunting trophies
Canine presentations, falconry demonstrations, hunting songs
Hunting, safari or other external and internal destinations
Pensions and tourist mansions
Taste the venison foods made with care, love and respect by our guests
=================================================